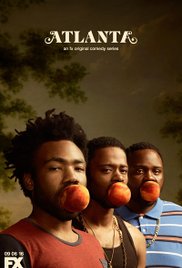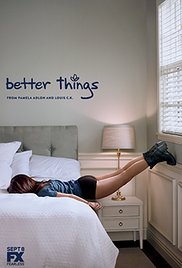 If you notice the station logo, yes, FX has brought us more greatness.
Atlanta– The star and initial draw of the show is Donald Glover. The greatness extends much farther than him, though. Earnest is a college drop out doing his best to provide for himself and his daughter (the mother has little faith in him). When he finds out his cousin Alfred (who he rarely talks to) has made a name for himself in the rap game, Earn reaches out to him to be his manager. Atlanta is a unique show, I'm not sure if there is another show like it on. It's a slow burn that takes its time in every scene. There's no rush to get to the end. With Glover as the creator and star of the show, you'd think Earn would be the main focal point. He's not and that gives Alfred and his friend Darius their own time to be full characters that Earn works his way into. The main three guys are fantastic actors. Keith Stanfield as Darius often steals scenes. Often getting the best lines, Darius is a clear presence in every scene he's in despite being a dope. He can hold his own though so he's not a waste of time and he makes things happen. I'm often surprised by each episode. I feel like I'm a silent observer to three real people, waiting to see if they fail or succeed with each step they take.
Better Things– The easiest way to describe this is the other side of Louie. Switch coasts, and instead of a single dad who's a stand-up comedian, it's a single mom who's an actor. Co-created by Louie CK with star Pamela Aldon (she had a great run in Louie), Pam is getting her chance to talk about her life as Sam. Aldon has been in the game for a long time, she's done a ton of voice work (look at her resume and you'll definitely see she's been in something you've watched), I know her best from Californication. I like her a lot so seeing her get her own show was all I needed. It's shot much like Louie so it feels similar that way too. But, the perspective is different and her world is lived in by different characters (look out for her mother). That makes me want to tune in every week, I'm all in on seeing Sam hustle from gig to gig while maintaining some grasp of sanity.